Associate researcher. She specializes in climate change policies, climate change adaptation issues and North-South dimensions.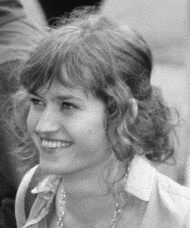 With a degree in international relations and environmental management, Marine works on climate change policies, adaptation issues and North-South dimensions. Her research combines interdisciplinary tools and theories from political ecology, sciences, technology and society (STS) and development anthropology.
Her PhD dissertation, defended in December 2019, focuses on the construction and use of climate services for adaptation, and specifically climate services designed for agricultural sector adaptation in developing countries.
This thesis allows her, among other things, to conduct several field studies in Burkina Faso and to join a research center with expertise in the field of climate services at the University of Leeds. In the framework of the thesis, Marine also carries out several teaching tasks, linked to the Master in Environmental Management and the Master in Population and Development of the ULB.