Julien is a postdoctoral and interdisciplinary researcher particularly interested in the dynamics between socio-ecological change towards more just and sustainable societies and the forces resisting it.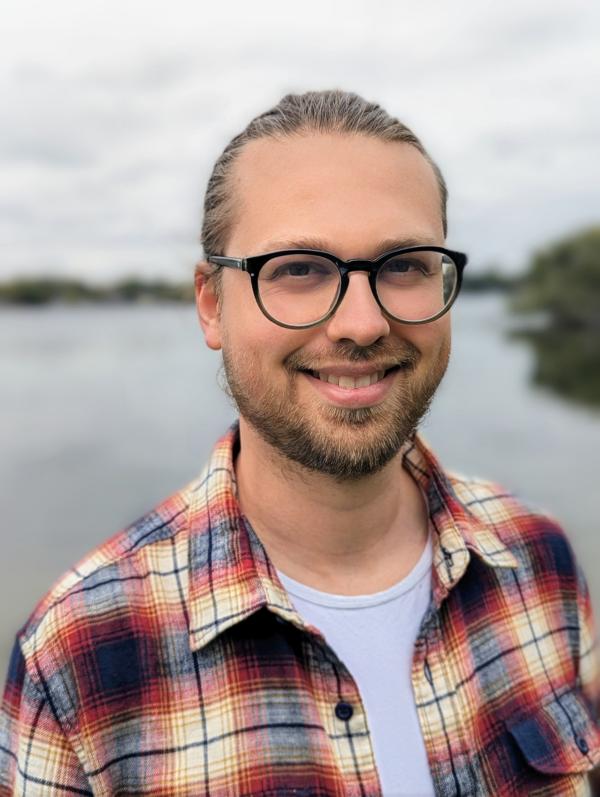 Description
After a Bachelor's and a Master's degree in Engineering & Computer Science (UCLouvain), Julien obtained a Master of Science in Environmental Strategy from the University of Surrey. In 2023, he obtained a PhD in Environmental Sciences and Management at the ULB.
Fields of research
Julien is primarily interested in power and justice in socio-ecological transformations, and specifically in the tensions between change and resistance to change, integrating ideas from ecological economics, political economy, social theory, systems thinking and futures studies.
In his doctoral thesis, he developed a theory of change for degrowth in the face of capital accumulation, from a processual, holistic and interdisciplinary perspective. He conceptualized the transition to degrowth as a confrontation between modes of transformation and modes of sabotage undertaken by capitalist groups.
Since November 2022, Julien has been working on the
COGITO
project, "Coping with climate debt through just transition". This project seeks to explore and analyse just decarbonization and greening transition scenarios for Brussels with a prospective approach.
Julien was a member of the coordination group of the Post-Growth Economics Network (2020-2022). He is also an Etopia associate researcher and an associate expert at the Veblen Institute. He is affiliated with the European Society of Ecological Economics.
Teaching

ULB:

ENVI-F-5001 Questions approfondies en gestion de l'environnement (co-organisation of an advanced seminar on ecological economics)
MEMO-F530 Mémoires (co-direction of Master's dissertations and participation to jurys)

Université de Haute-Alsace :

Part-time lecturer in Ecological Economics (15h)
Publications

Vastenaekels, J. (2023). Degrowth and Capital: Assembling a Power-Centred Theory of Change [PhD thesis]. Université libre de Bruxelles.
Vastenaekels, J. (2023). Degrowth and Capitalist Power: A Step Towards a Theory of Change. Degrowth, 1 (accepted).
Vastenaekels, J., Pelenc. J. (2020). Food cooperatives as diverse re-embedding forces: A multiple case study in Belgium. Kropp, C., Antoni-Komar, I., Sage, C. (eds.). Food System Transformations: Social Movements, Local Economies, Collaborative Networks. Routledge: Abingdon.
Vastenaekels, J. (2020). De la crise sanitaire à la décroissance ? Eduquer, 155, 24-25.
Vastenaekels, J. (2020). Démocratiser l'alimentation durable avec la sécurité sociale alimentaire. La Mauvaise Herbe, #8-9, 16-18.
Vastenaekels, J. (2020). Vers une sécurité sociale pour l'alimentation durable ? Etopia, 15, 185-190
Pelenc, J., Wallenborn, G., Milanesi, J., Sébastien, L., Vastenaekels, J., Lajarthe, F., … Frère, B. (2019). Alternative and Resistance Movements: The Two Faces of Sustainability Transformations? Ecological Economics, 159, 373–378. https://doi.org/10.1016/J.ECOLECON.2019.01.013
Vastenaekels, J. (2019). « Ouvrages en débat : De Leener, Ph. & Tooté, M. (2017) Transitions économiques. En finir avec les alternatives dérisoires ». Natures Sciences Sociétés, 26(4), 493-495.
Vastenaekels, J., & Pelenc, J. (2018). Investigating the potential of cooperatives to re-embed the economy: a multiple case study of food cooperatives in Belgium (CIRIEC International Working Paper Series No 1805)
Mail: julien.vastenaekels@ulb.be
Local: D.B.6.256
Faculté des Sciences
Campus du Solbosch - CP 130/03
Avenue F.D. Roosevelt, 50 1050 Bruxelles
Updated on October 12, 2023